You can use the ability to collaborate on a document through OneDrive to set up sign-up lists for your classes, for example to assign seminar groups, project topics or presentation slots. This could be a Word document or an Excel spreadsheet – sharing works in the same way for both (see Sharing files using OneDrive – The basics). Note that in Excel you can also lock certain cells and only allow editing in the sign-up column. See Microsoft Support on locking worksheets for instructions on this. In a Word document you might use a table, or simply headings for students to list their name under. However you set it up, when you share it make sure that you have given permission for students to edit.
Versions
You may be concerned about students overwriting others on the list or names being removed. However, you can go back to previous versions of the document if you need to check this. When a student makes changes and closes the document, a new version is recorded. You can access the version history from your OneDrive, by clicking on the three dots next to the document in question.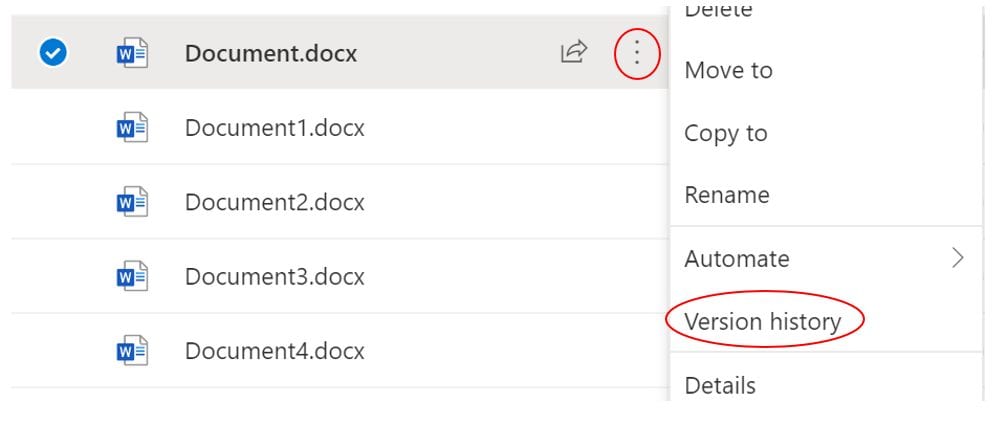 Once everyone has signed up, it is a good idea to upload a finalised, uneditable list so that there is a definitive record.
See also:
Sharing files using OneDrive – The basics
Sharing files using OneDrive – Sharing to a module