This guide explains how to share a visualiser in a TEAL (Technology Enhanced Active Learning) room for teaching (e.g. 3e11, 4q08, 4z12/13).
This solution uses Blackboard Collaborate Ultra to share the visualiser with students. Staff and students in the room will need to log in to the course room, or a bespoke session. This can be on the PC's connected to the screens around the TEAL room or on the students own personal devices. The aim is to give students a clear, uninterrupted view of what is being displayed on the projector.
If the session is to be recorded this must be done in Blackboard Collaborate and the recording transferred to Panopto. This is because Blackboard Collaborate does not add closed captions to recordings.
Step 1
On the Extron podium control panel click on 'DOC CAM'/'Visualiser' and select the projector/s you wish to display to.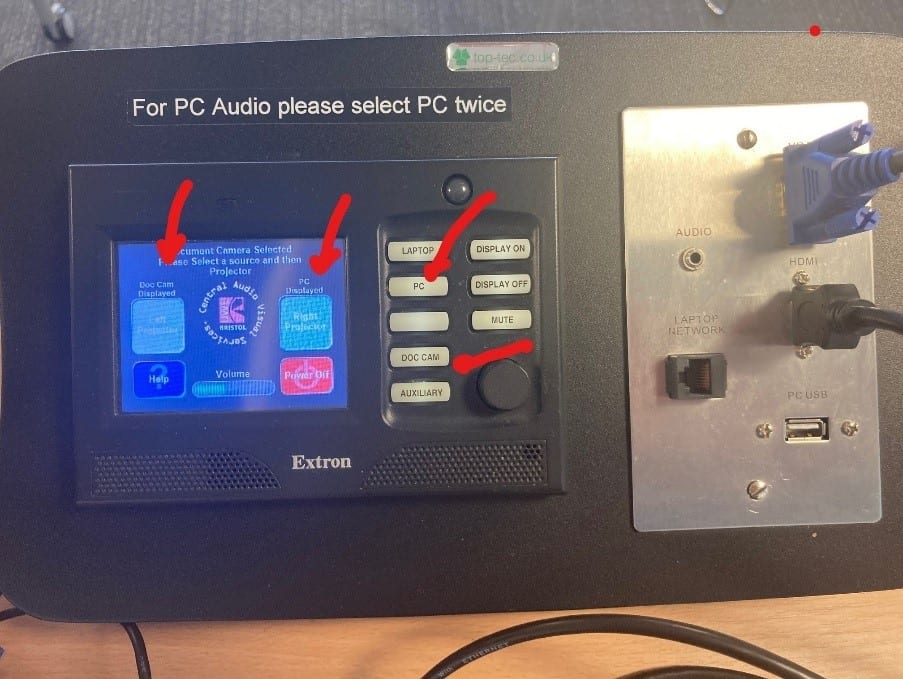 Step 2
In the BB Collaborate 'Share Content' tab click on 'Share Camera' and select the appropriate source, usually prefixed Aver. In some room types (TEAL rooms/lecture theatres) the source may be described as 'USB capture HDMI' and will only be visible after Step 1 above.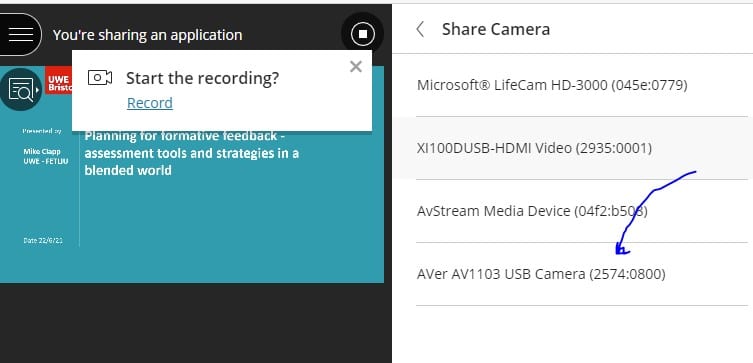 Step 3
When finished reverse the steps above:
Stop sharing the document camera in Blackboard Collaborate
Share the correct screen again in Blackboard Collaborate
On the Extron panel click on the appropriate source to project
Further support for Blackboard Collaborate Ultra may be found on the LIU website.
Article by Mike Clapp
Image courtesy of Pexels.